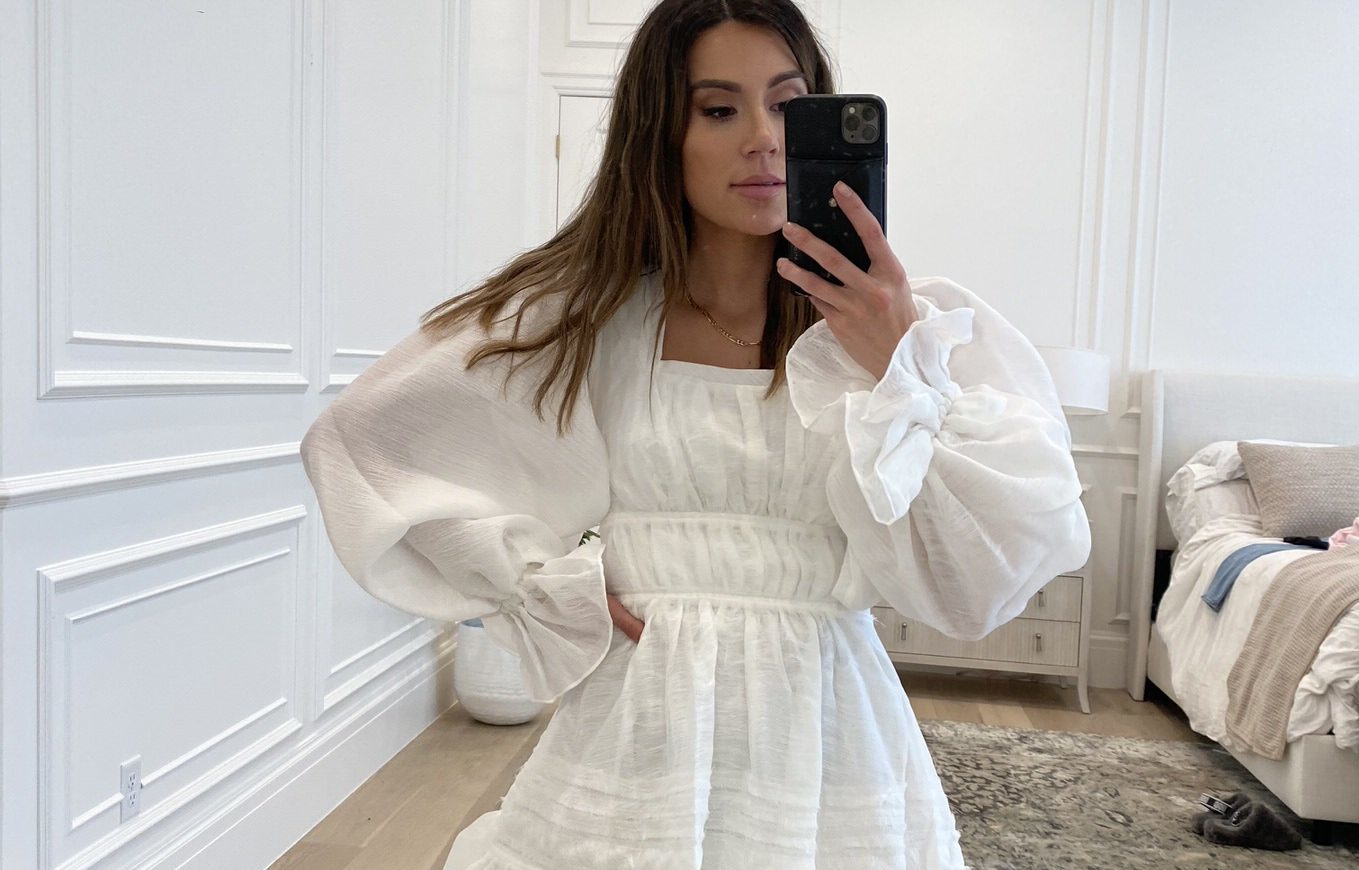 We went to Hawaii last week and I wanted to share a try on haul I did before we left of all my warm weather favorites!
DETAILS: WHITE FULL-SLEEVE DRESS (WEARING SIZE 6)
SIMILAR HERE UNDER $50
This dress is one of my favorite purchases. It is really full and keeps its shape better than any other dress I've tried. The sleeves are super full and I love all the ruffling! So obsessed! Also found this budget-friendly version that's pretty similar for under $50.
DETAILS: GREY SWEAT JUMPSUIT (WEARING SIZE S) | WHITE NIKE SNEAKERS (UNDER $100 – WEARING MEN'S SIZE 7) | HAIR CLIP
I was back and forth on this one. I originally got it for the airport to travel in, I love this one piece sweat jumpsuit and the cinching at the waist gives it the prettiest shape. Love it paired with high-top sneakers or tall socks and vans.
DETAILS: ONE-PIECE SWIMSUIT (WEARING SIZE S)