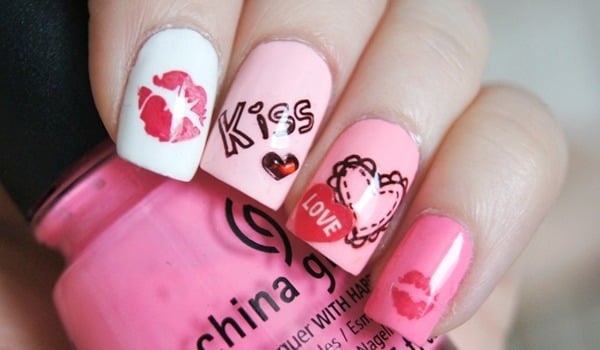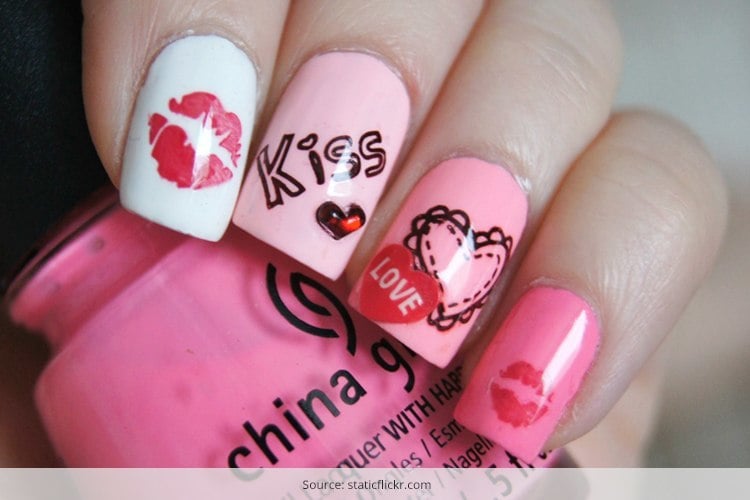 Love is all around. Between parents and kids and sibling love to love with pets, flowers, nature, gizmos, food, adventure, what not.
There is love coming on 14 February in pots and pots. With Valentine's Day knocking on the door, this one is going to be double exciting. Not just in the usual fare such as lipsticks, teddy bears, chocolates, and perfumes but something more colorful, naughty, fun-loving, and attention-grabbing.
[Also Read: Nail Art Ideas For Valentine's Day]
I am referring to kiss nail art which is ample evidence of the famous quote 'love is in the air'.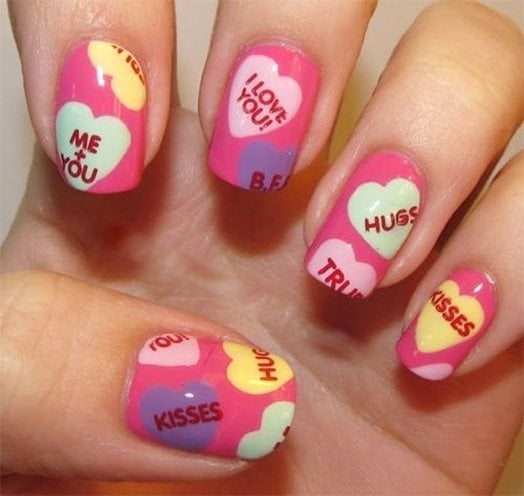 Kiss patterns are getting to be as popular as booking advanced movie shows or an expensive table for two. Which is why, more and more gals are interested in kiss nail art tutorial, kiss nail stickers and kiss nail art step by step.
Kiss Nail Designs
Kiss Nail Designs can be created by…