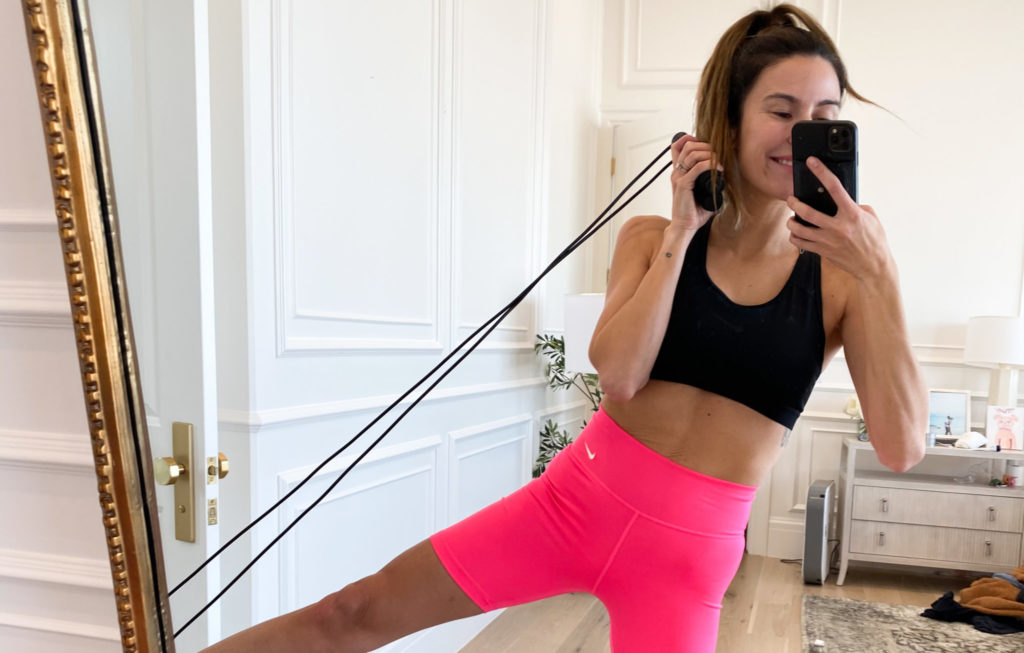 Love these hot pink biker shorts!
DETAILS: PINK SHORTS (SIMILAR HERE UNDER $40) | ZIP-UP HOODIE | BLACK SPORTS BRA | NIKE SNEAKERS | JUMP ROPE | YOGA MAT
This year, instead of setting grand, lofty goals and New Years Resolutions, I realized that I respond better to smaller targets that I can cross off my to-do list every day, so instead of setting year-long resolutions I set mini, specific goals that I can hit daily. For January, instead of cutting out sugar entirely or committing to running 500 miles this year, I decided to commit to small things like drinking a half gallon of water and jump rope every day this month. I've honestly already missed a couple days but it's nightttt and day difference to the minimal water I was doing before. It's ok if we're not perfect but I already notice the changes.
I love being able to check it off my list and it gives you momentum to…