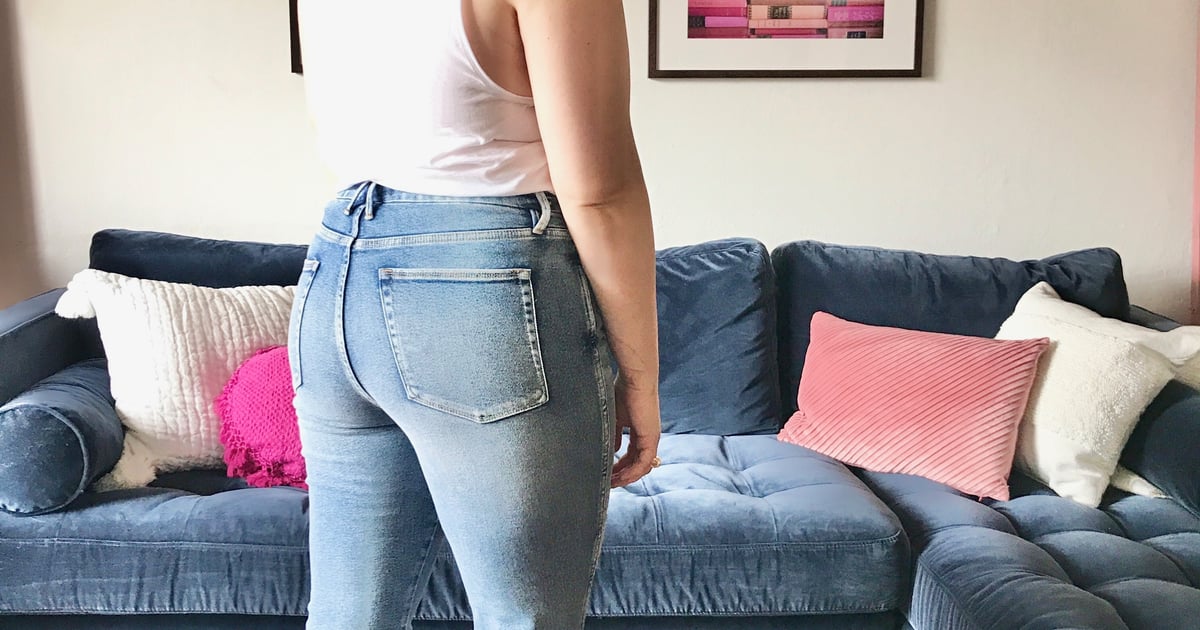 Real talk: my butt has always been my least favorite feature. No matter how many millions of squats I do, it doesn't have that . . . oomph that I'm looking for. Hey, it's cool, there's plenty of other physical features that I love about myself, and all booties are beautiful in their own way — but I would love to give mine a little lift every once in a while with a great pair of pants.
I was talking to my friend Brinton the other day, and she told me she found jeans that are like "a push-up bra for her butt." I thought that was straight-up genius. I want push-up bra pants! So I went on a quest to find the most flattering jeans for my body, and after dozens of try-on tests, I discovered the pair. The. Pair.
Pulling on these jeans is like doing 100 squats without all the work.
These Good American Good Curve Jeans ($165-$179) give my butt the lifted, rounded look I never thought I…