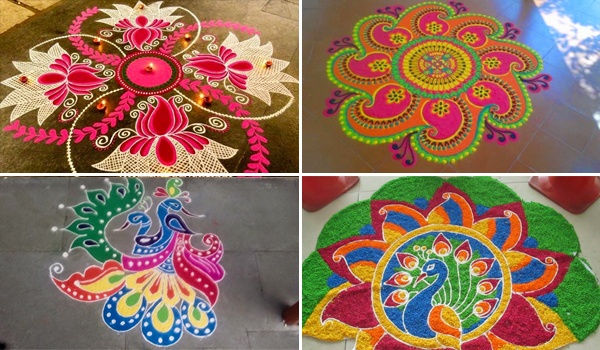 Kolam or rangoli is an age-old art that is central to our traditional celebrations during Indian festivals be it Diwali, Dusshera or Sankranthi. The colorful designs not only enhance the vibrant appeal of your home decor aesthetics but also invite good luck.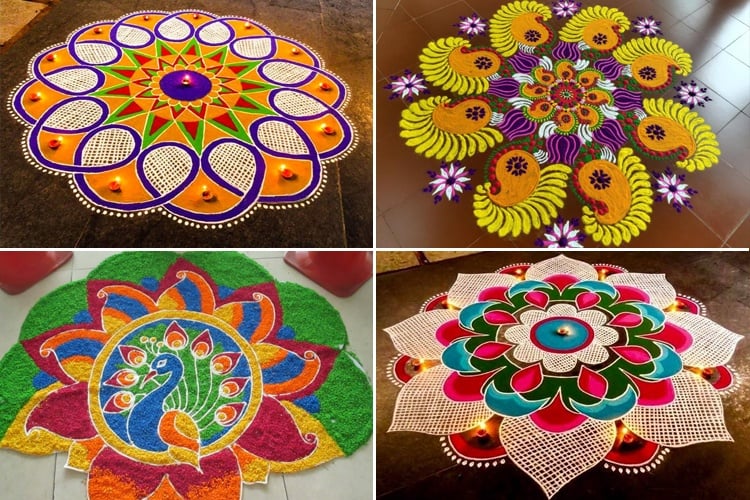 Kolam Rangoli for Sankranthi:
Check out our pick of seven best Kolam designs that will ensure that your creative skills leave everyone floored!
1. The Floral Kolam Designs:
Flowers are a part and parcel of our traditional decor whether it is for a puja, wedding or festival. But this flower-shaped Kolam design is literally a riot of colors! Adorning the threshold with it can definitely up your home's glam quotient from the word go!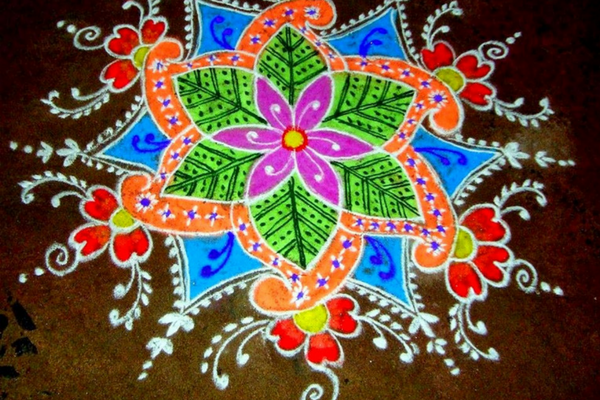 The flower is one of the oldest motifs used in kolam rangoli designs. And recently it has been enjoying a fresh lease of life. Thanks to the growing popularity of floral…