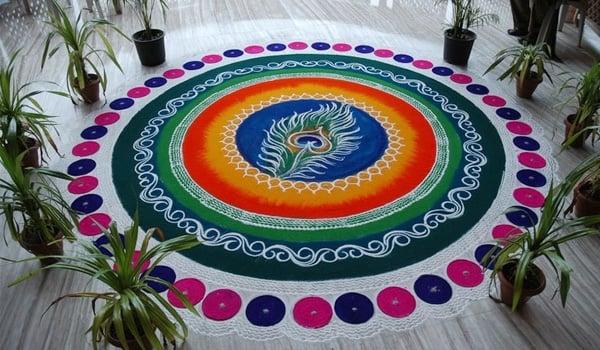 Rangoli Designs are very famous for Indian Festivals like Makar Sankranthi, New Year, Deepavali, and Dussehra.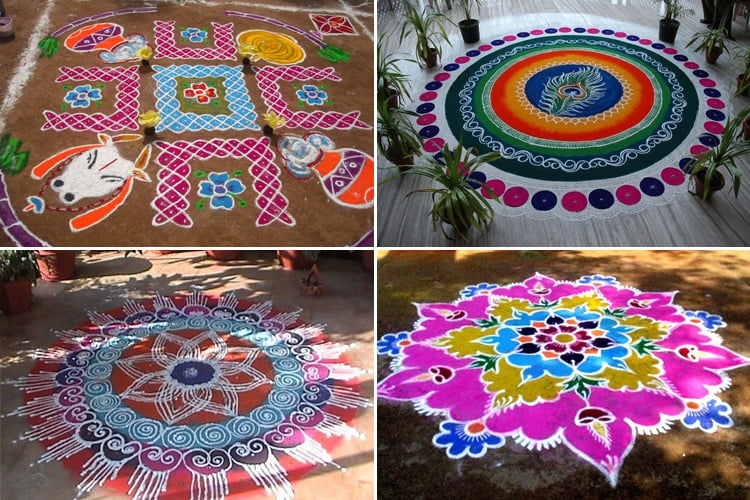 Rangoli as you know is a "folk" art form. It is known by many names in different languages. The Telugu name of Rangoli is 'Muggulu', whereas the Tamil name is 'Kolam'.
The beauty of muggulu, kolam and rangoli designs is that they all come in different ideas and concepts. You get a wide variety of sankranthi muggulu designs, chukkala muggulu or rangoli muggulu in the Telugu form. There are muggulu designs with dots and sometimes small muggulu designs without dots.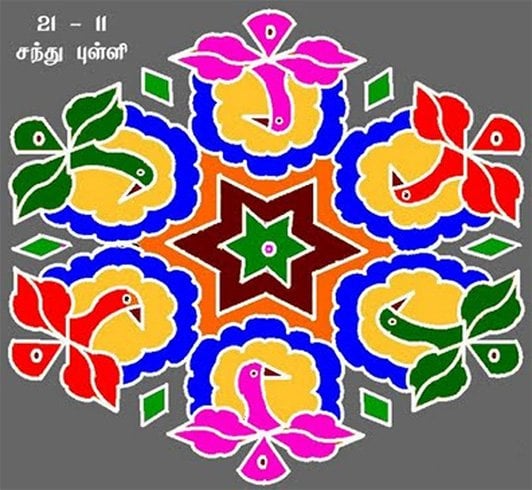 No doubt the canvas and beauty of sankranthi muggulu designs is huge. That's why, they remain popular attractions of the 4-day sankranti festival. It means that the joy of making muggulu is too vast for it to end in a single day!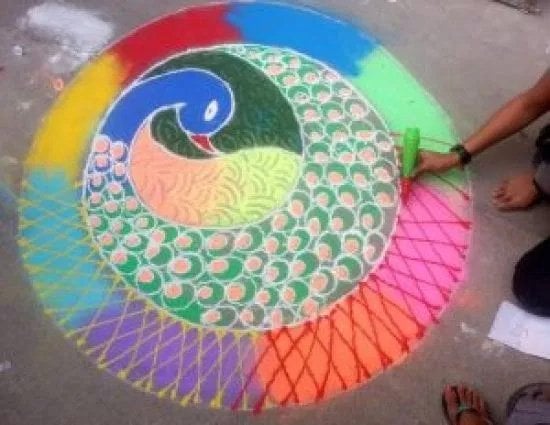 Do you know the latest about muggulu…