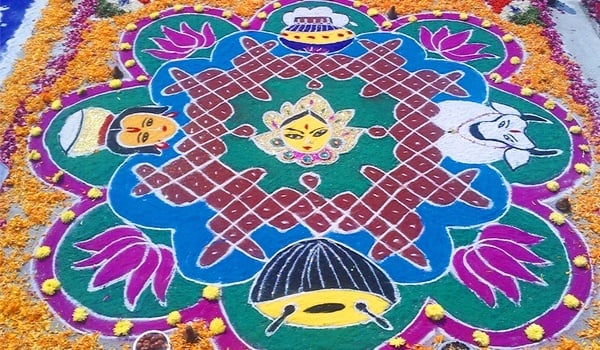 During Makar Sankranti/ Pongal, many states in India celebrate to announce the harvest season by making Rangoli outside their houses in new designs. The first harvest done on this day is used to feed the family members and neighbors. It is on this day that the season of Spring begins. Rangoli designs can be made in various shapes using many bright color powders.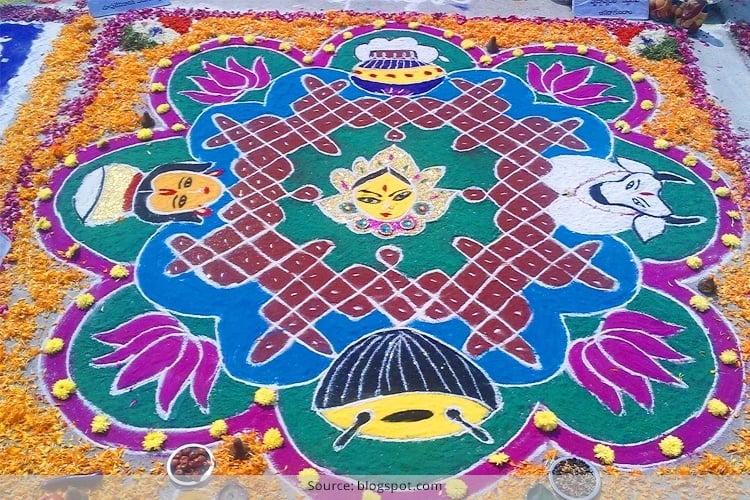 [Also Read: Creative Rangoli Designs]
The Makar Shankranti will be celebrated on 15th January, 2021. This day will see many houses decorated with flowers and rangoli designs at the doorstep. Also known as 'muggu' by the locals in South India, have elaborately designed rangoli's outside their houses, and sometimes inside the house too.
These rangoli's scream celebration and they are colorful and often decorated with flowers, diya's and props such as sugarcane's, bowl of pulses, rice and so on that are…