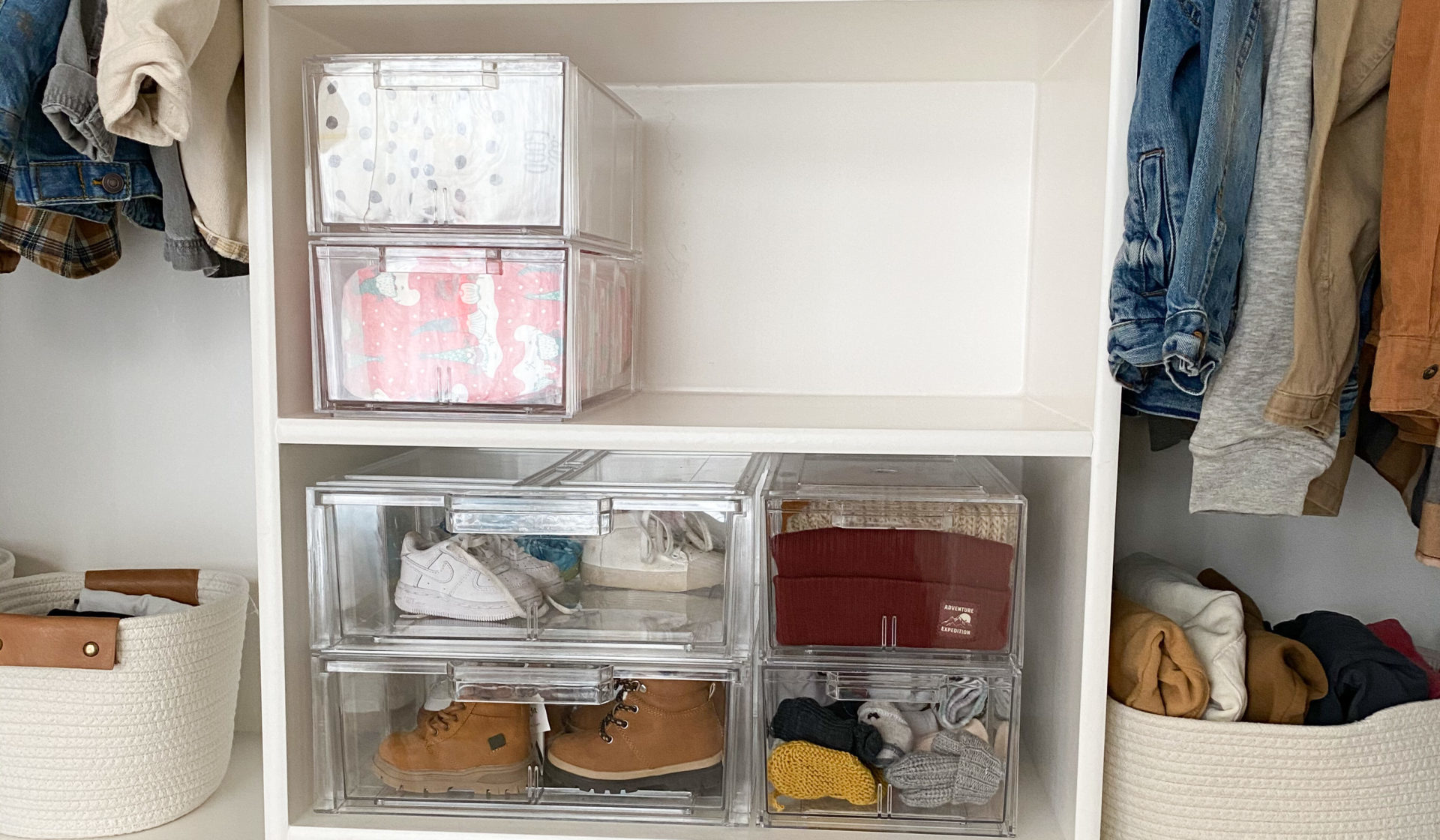 I've been in major clean up, de-junk, and get organized mode this past week and it feels amazing! It's like a high that you don't want to lose, so once you get started you can't stop and I'm not complaining haha. Sometimes all you need are some good products to get you started so if you're getting organized like me this year, here are 5 of my recent buys and why I'm loving them.
CLEAR STACKABLE DRAWERS (20% OFF)
I'm obsessed with these clear stackable drawers (20% off right now)! Especially with standard closets, they are the perfect solution for storing things that are hard to organize and would usually end up on the floor or piled on shelves. A great piece for kids closets, especially since you can fit so much more. I love that these are stackable too!  I use these to store things like diapers, wipes, and other items accessories like beanies and hats etc….