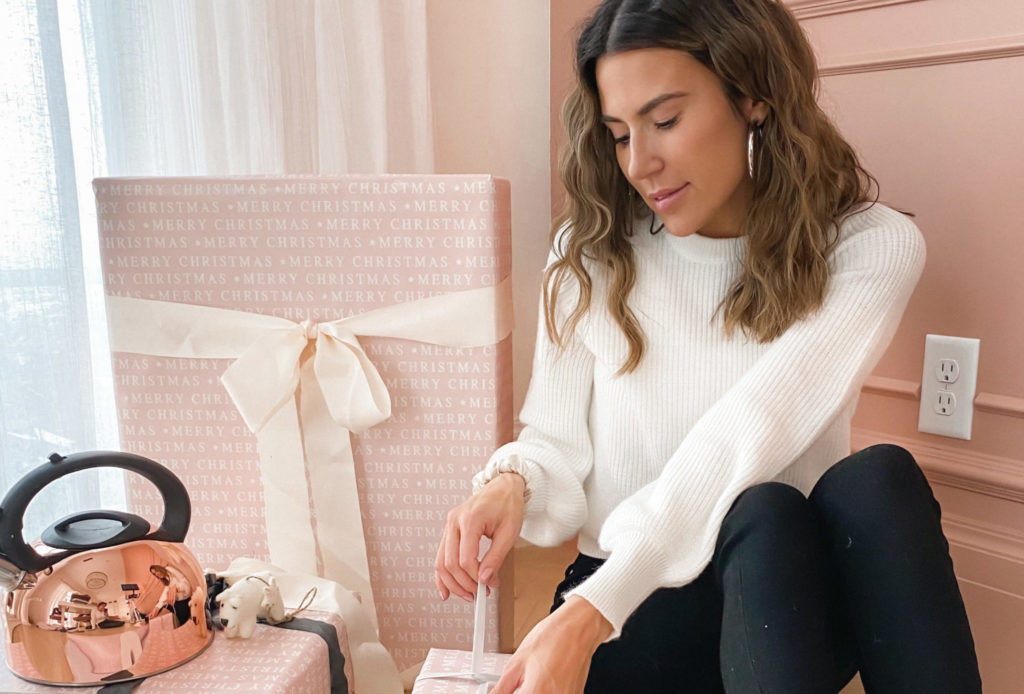 Nothing like wrapping presents to get you into the holiday prep spirit haha.
Switched into these joggers and had to share! So soft!
DETAILS: SWEATER (ON SALE UNDER $25) | BLACK DENIM | RIBBED JOGGERS
T minus 9 days to Christmas! There's so much going on around this time of year that it's easy for things to get lost in the shuffle. I love the gift-wrapping, helping kids pick out presents for their siblings, and wandering through store aisles even after I think I'm done shopping and seeing things that remind me of someone and grabbing it just because. 🙂 But I know it can also feel chaotic so I wanted to share some last minute holiday prep ideas, from last minute Christmas gifts to wrapping ideas, and more.
WRAPPING HACKS:
I have a love hate relationship with gift wrapping. I want to make the present pretty but about 5 presents into it at 11pm on Christmas Eve Cody…