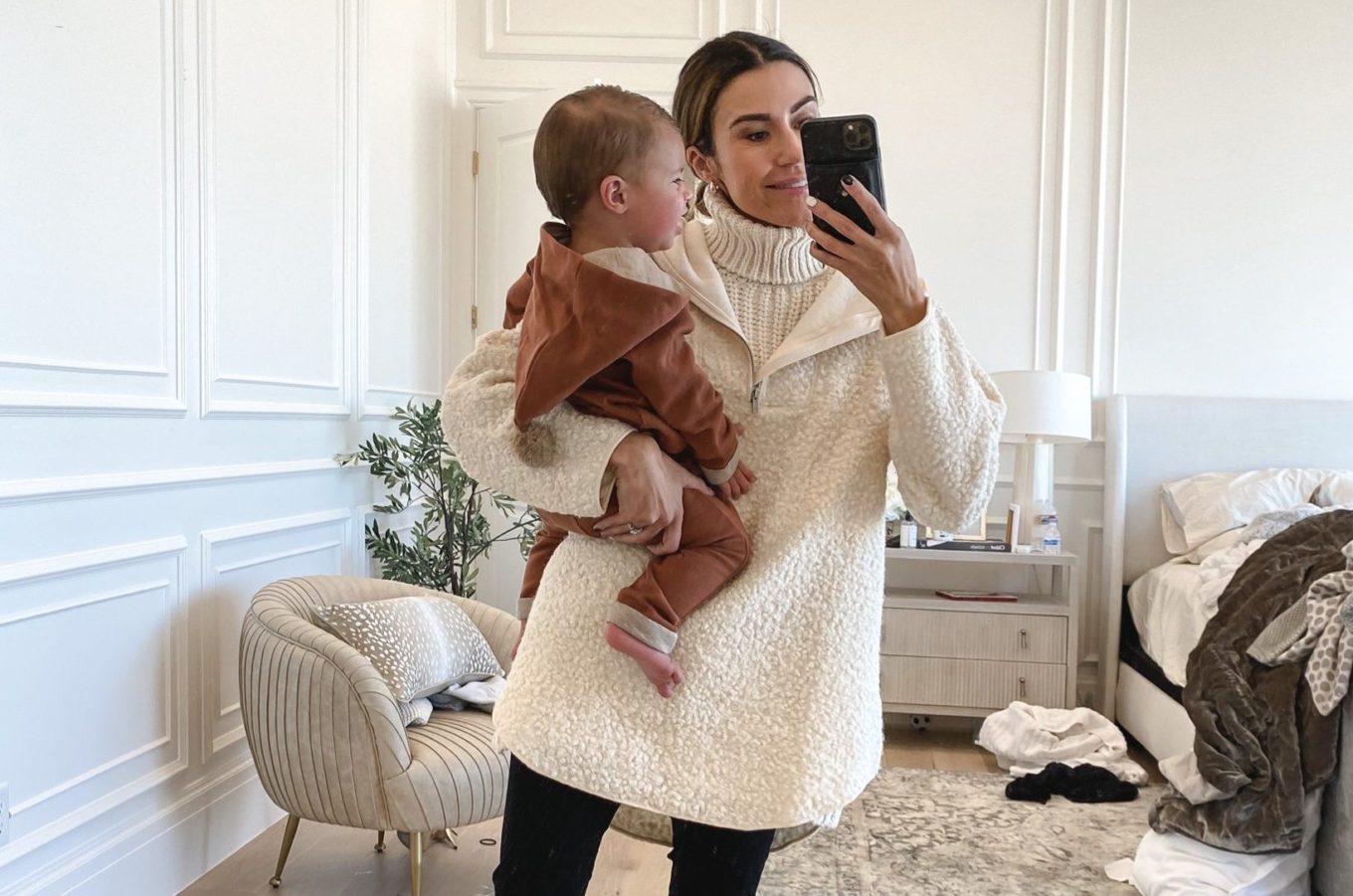 DECEMBER!! I can't believe it. This year has flown by! I can't believe Christmas and then New Years is right around the corner but I'll be trying to soak in every last second of December since it's my favorite time of year. Today I'm sharing the top five best-sellers from November that you guys loved:
If you live anywhere with a real winter, this is a NEED! It's an inflatable sled and fits two people (up to 250 lbs total). It has been such a big hit – we love it! Also love this red plaid inflatable toboggan and this tube – they would be so cute for family pictures!
This pullover is back in stock in all sizes right now! (Also 20% off right now for orders over $75! It's been one of my favorite layering pieces this season. So cozy and love the casual oversized vibe.
3. METALLIC SHEER MIDI DRESS (ON SALE UNDER $50 – LAST SEEN HERE)
I found this dress…