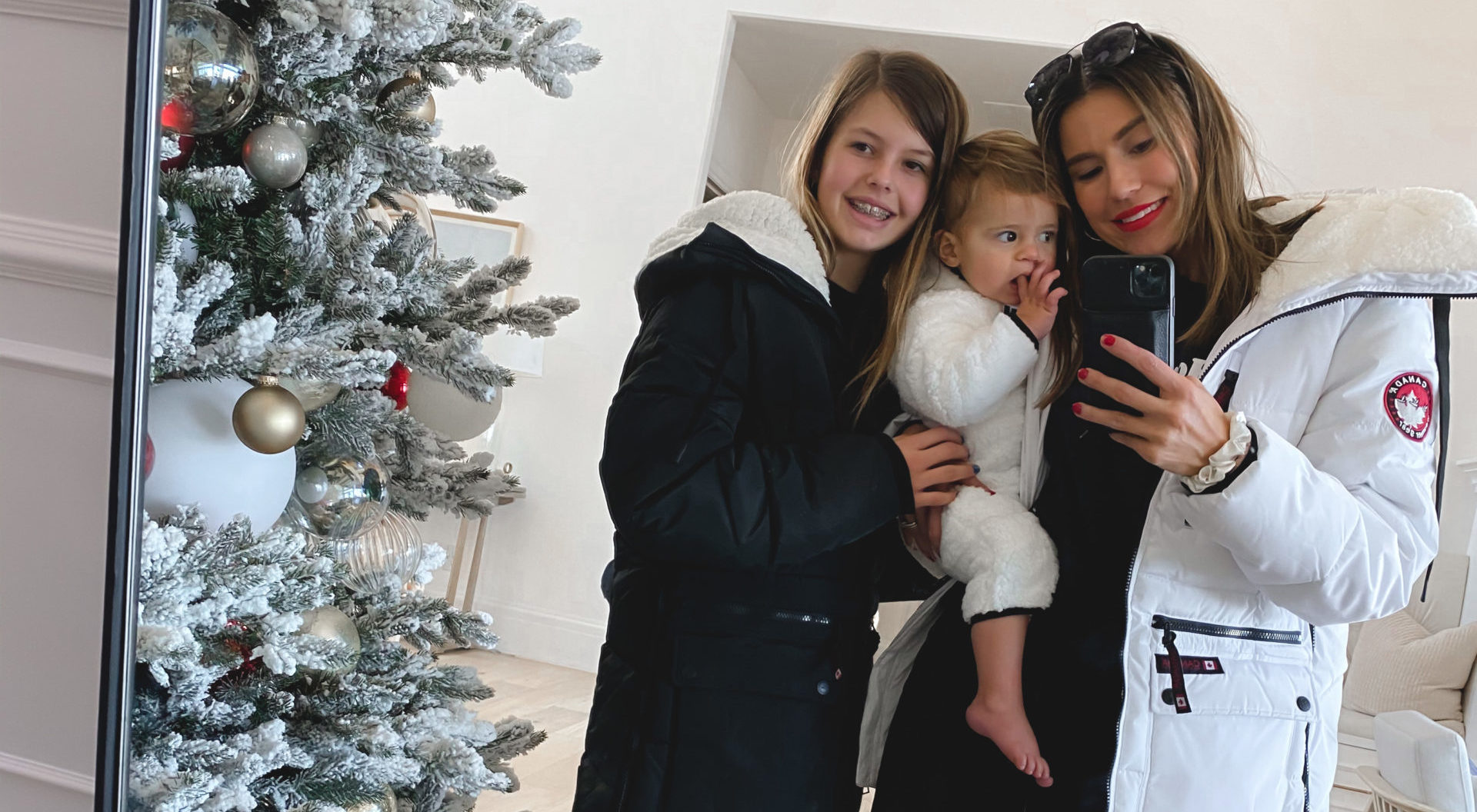 I'm dying over his little Adidas fleece. 
DETAILS: WHITE SHERPA PUFFER COAT (UNDER $100 – WEARING SIZE SMALL) | MARA'S BLACK SHERPA PUFFER COAT  (ON SALE UNDER $100) | OLLIE'S PLUSH PLAYSUIT | BECKAM + WES MATCHING TEES 
Hope you guys are having a good weekend! We have been running errands getting little things to get our house ready for the holidays! I know it's been a busy weekend of shopping and sales, so I wanted to share some more budget-friendly gift ideas. Mara and I got these matching puffer coats – they have a sherpa-lining and are super cozy. Love the zipper detail! They also come in a pretty bright red and navy and are usually $200+ but on sale right now for $60 at Zulily.
You guys know Zulily is one of my main partners this season and I'm even blown away by all the different product they have. They run flash deals for a limited time with huge…