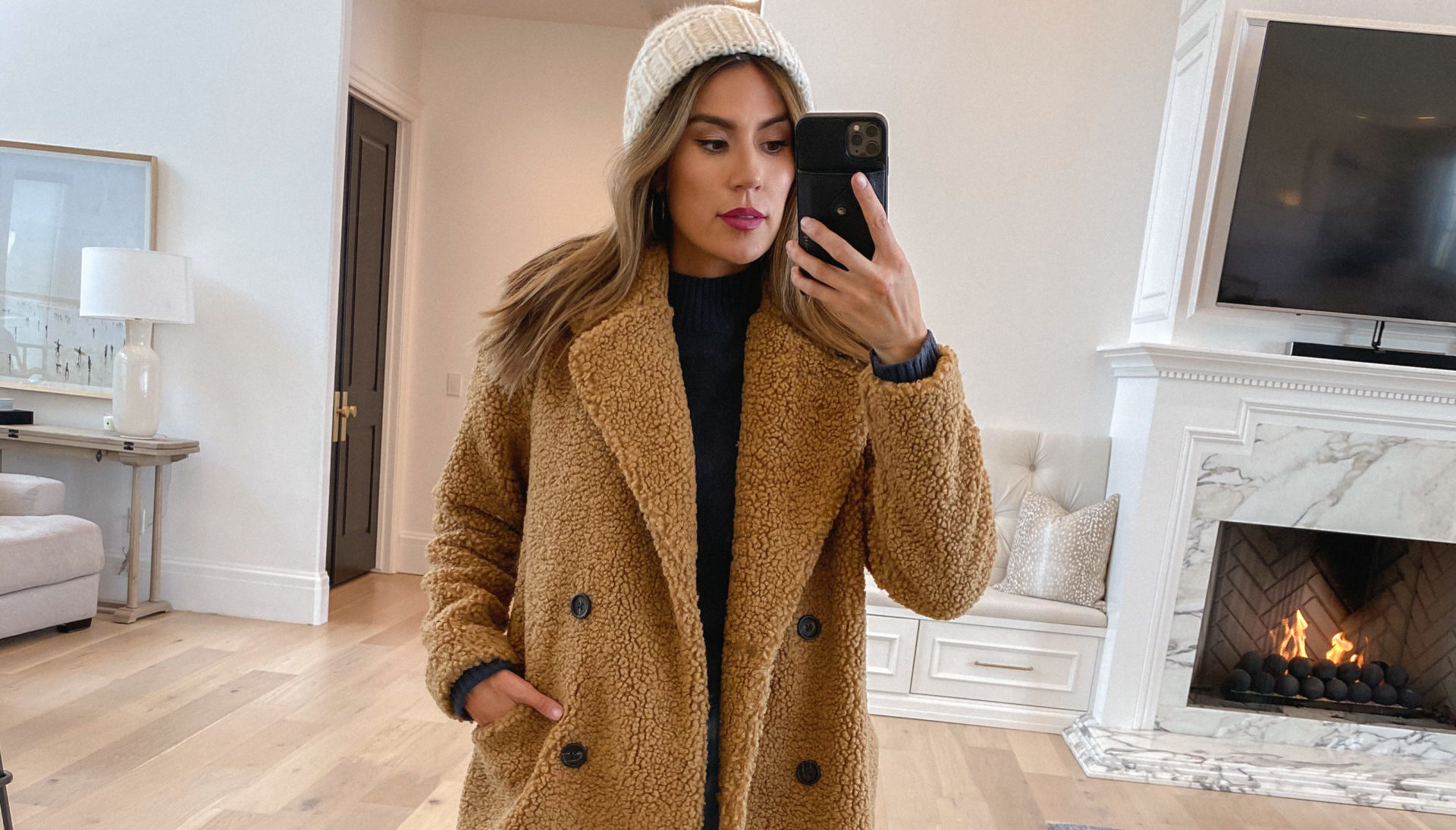 I can't believe Thanksgiving is less than two weeks away (and Christmas less than a month after that!) I wanted to put together some holiday outfit ideas (each piece is under $100) for whatever your holiday mood. Which one is more your holiday vibe?
DETAILS: FAUX FUR COAT | BLACK TURTLENECK | DENIM | CROSSBODY WALLET | BOOTS
You can make any pair of jeans holiday-ready, just throw on a turtleneck, berry lip, and a luxe coat for a cozy chic outfit. This coat is amazing and comes in two colors and such a good price point.
DETAILS: PLAID COAT | SWEATER DRESS (ON SALE UNDER $30)| HEELED BOOTIES | SOCKS
If you like to dress up but keep comfy, think cozy knit sweater dresses. Not only does it bring a special occasion vibe, it's also beyond comfortable (not to mention forgiving). Love the full sleeves on this one and it's on sale right now under $30 right now and comes in 5…