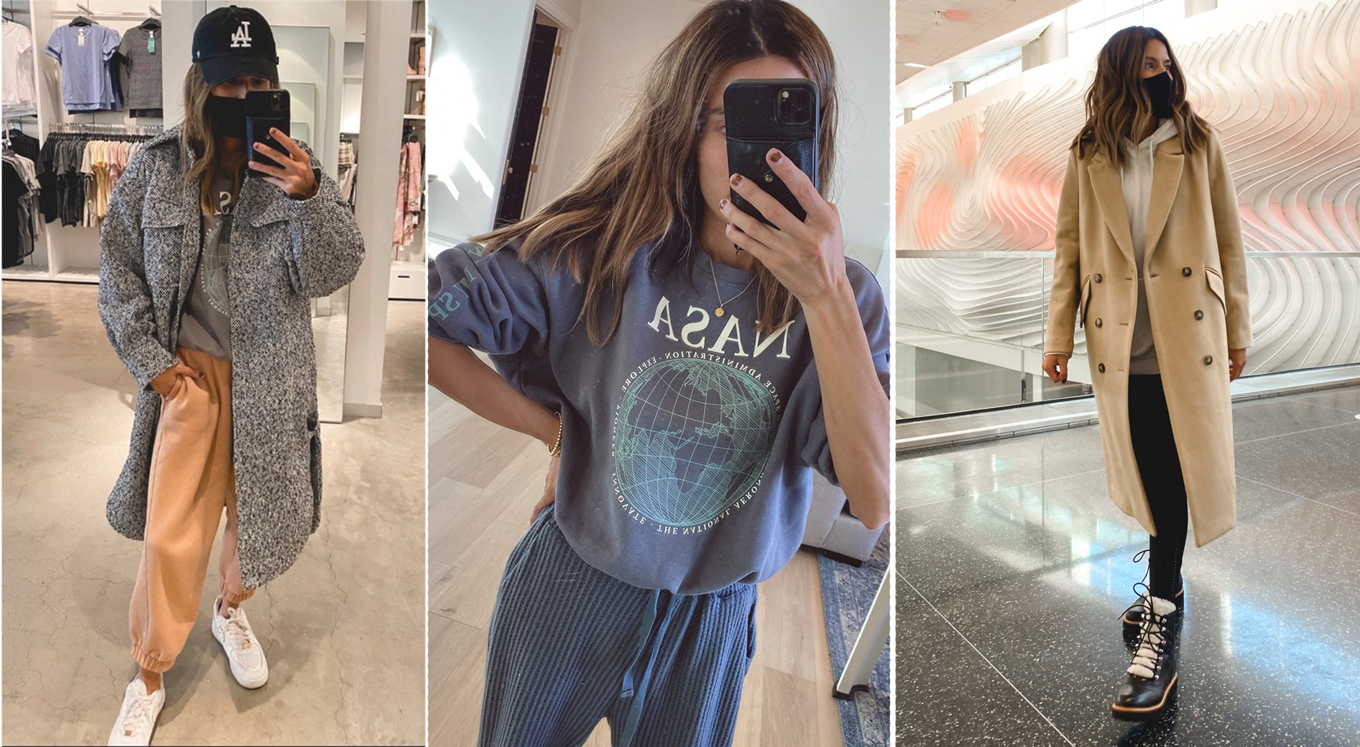 Hello NOVEMBER! Can you believe it! I'm in full holiday mode already, are you guys?? I've started doing round-ups of best-sellers from the month before, so below is Octobers eight hot ticket items from stuff I've shared.
8. KNIT PANTS (UNDER $25 – COMES IN 2 COLORS)
The coziest pants that can go from loungewear to street style with just the swap of a slipper for a sneaker. These are so comfortable and under $25 – obsessed! I got a size small.
This is the vintage-inspired beach print we hung recently. I had it forever and had it custom framed – I am obsessed with the colors and it's doing double duty giving us a little taste of Europe to makeup for our lack of traveling this year, haha.
The shorts so good, I have them in 5 colors. They are pretty true to size – I wear a size small. They are a true high-waisted short and suuuuper comfortable. The cut is also…