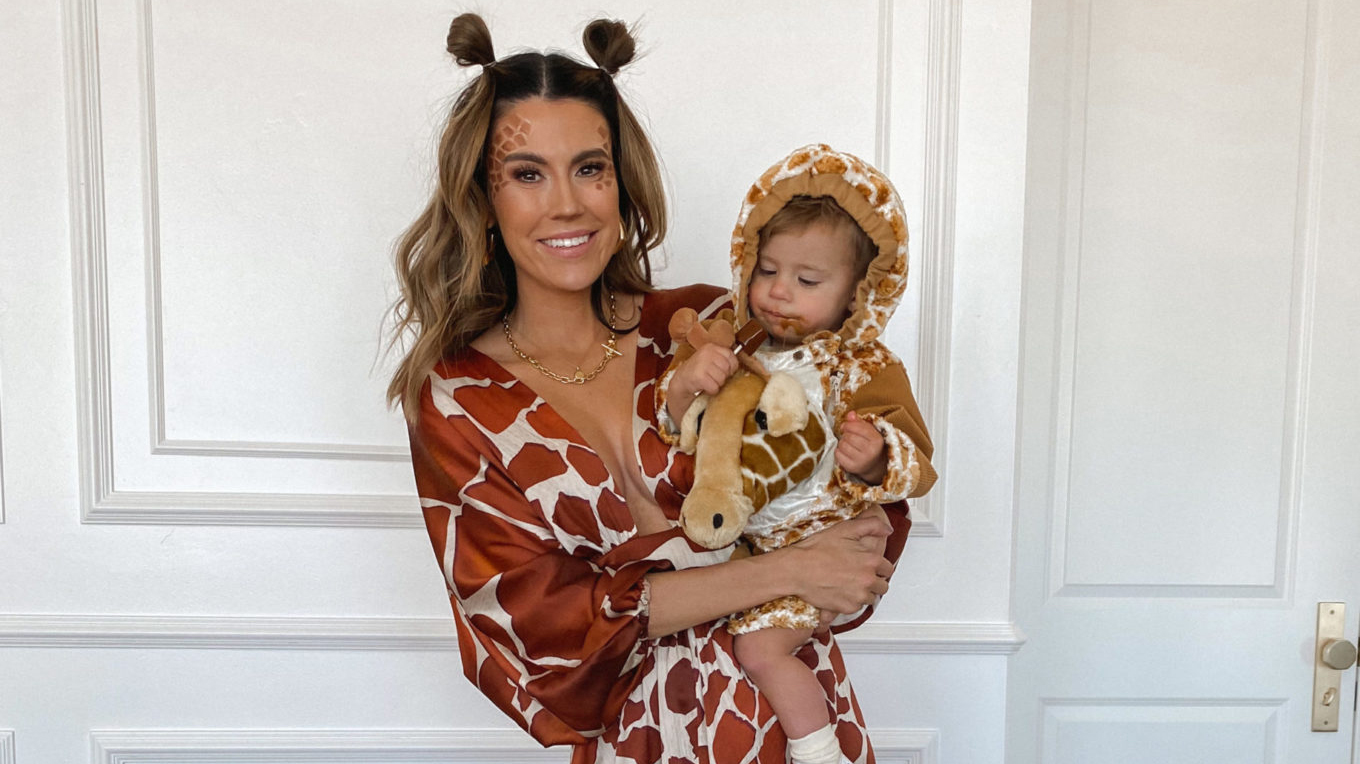 Our matching Halloween giraffe costumes!
DETAILS: GIRAFFE DRESS (MORE SIZES HERE – OPTION UNDER $50 HERE) | BOOTS |  GOLD SANDALS | GOLD HOOP EARRINGS | GOLD CHAIN NECKLACE | GOLD PENDANT NECKLACE | MAKEUP BY @JILLMAKEMAKEUP
OLLIE: GIRAFFE COSTUME (THRIFTED – SIMILAR HERE AND HERE)
Happy Halloween weekend! As someone who loooooves getting dressed up, I always look forward to all the costume parties and festivities leading up to Halloween. We have a full family costume for tonight that I'll be sharing soon (can't wait!) but my mom found this vintage giraffe costume for Ollie at a thrift store for $5. I immediately knew I wanted to match him! I found this amazing giraffe dress from Retrofete and it was perfect.
With all the animal print trends right now, the last-minute costume possibilities are endless! I love the idea of shopping your closet for an outfit or…