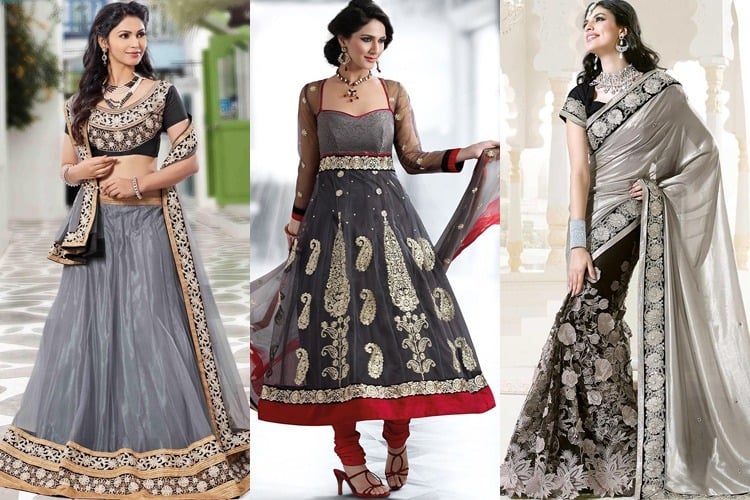 Just like last year, we are once again back with 9 special editions, to celebrate Durga Puja 2020 and Navratri 2020 in a grand yet fashionable manner. Every day till the 9th day of this holy festival, we will give your outfit ideas that perfectly sync with the festival and make you look gorgeous. Have a look at all the outfits and stay tuned for more.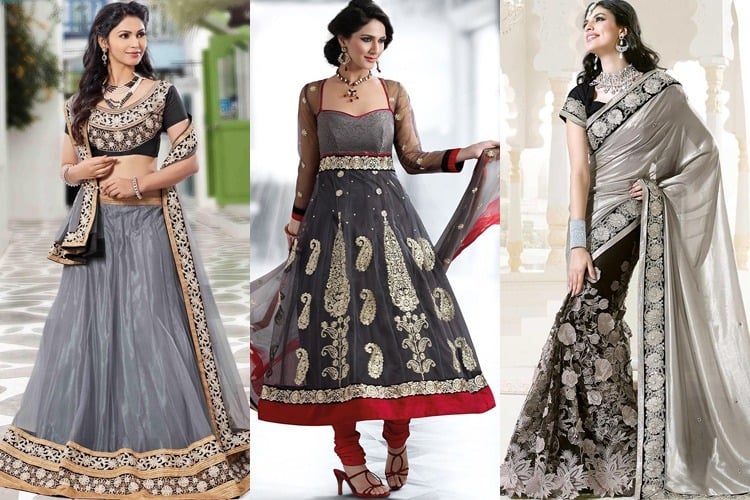 Navaratri has started! Get ready for 9 days of joy, celebrations, dandiya and garba raas. Marked by traditions, ethnic wear, dances and celebrations, the Navratri festival is a colorful celebration. Navratri Colors hold an important significance during the festival.
Each color signifies an important legend and deity. Grey is the color of Pratipada, the first day in marking the festive Navaratri. It represents Maha Kali or Bhairavi.
Apart from the religious significance, if you thought grey is some kind of boring shade for any…