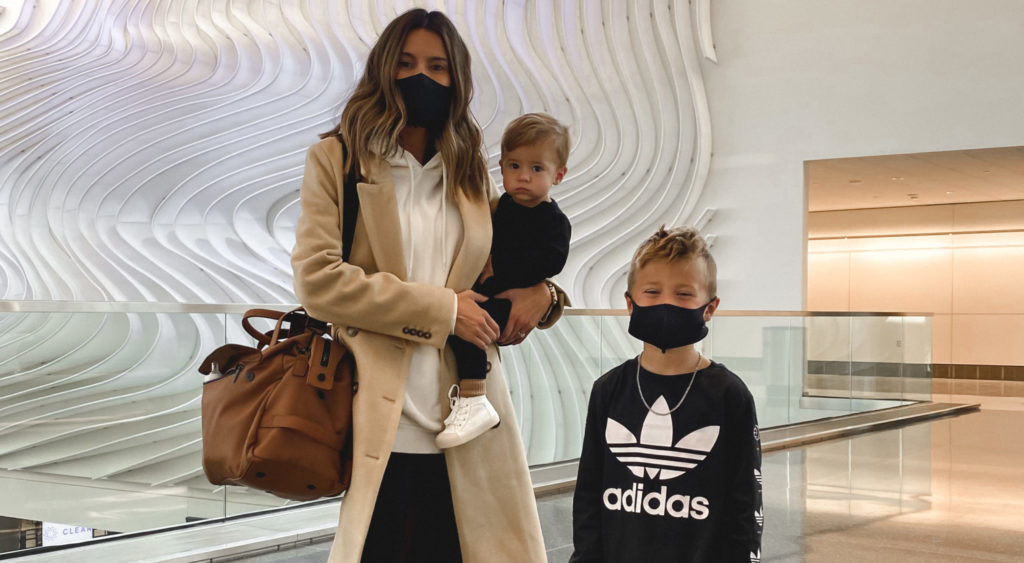 TRAVEL STYLE DETAILS: WHITE HOODIE (UNDER $50) | CAMEL COAT (UNDER $100 – ALSO COMES IN BLACK) | LEGGINGS | HIKING BOOTS (ON SALE 25% OFF) | BROWN DUFFLE BAG | FACE MASK
We made it to Boston this week! It's my first time seeing New England in the fall and I am so excited to see the leaves and experience all things fall!
Each trip I feel like I appreciate even more since travel has changed so much during Covid. We all had to get Covid tests before we left.
Even though a lot has changed travel wise, my travel style is still pretty much the same! I could wear leggings and an oversized sweatshirt every day ? you know I love my loungewear. These Lululemon leggings are my all time favorite – they are insanely comfortable, super flattering, and have pockets. I have multiple pairs but I've had my eye on this pair in blue cast – so good! They also just this new print and I'm…