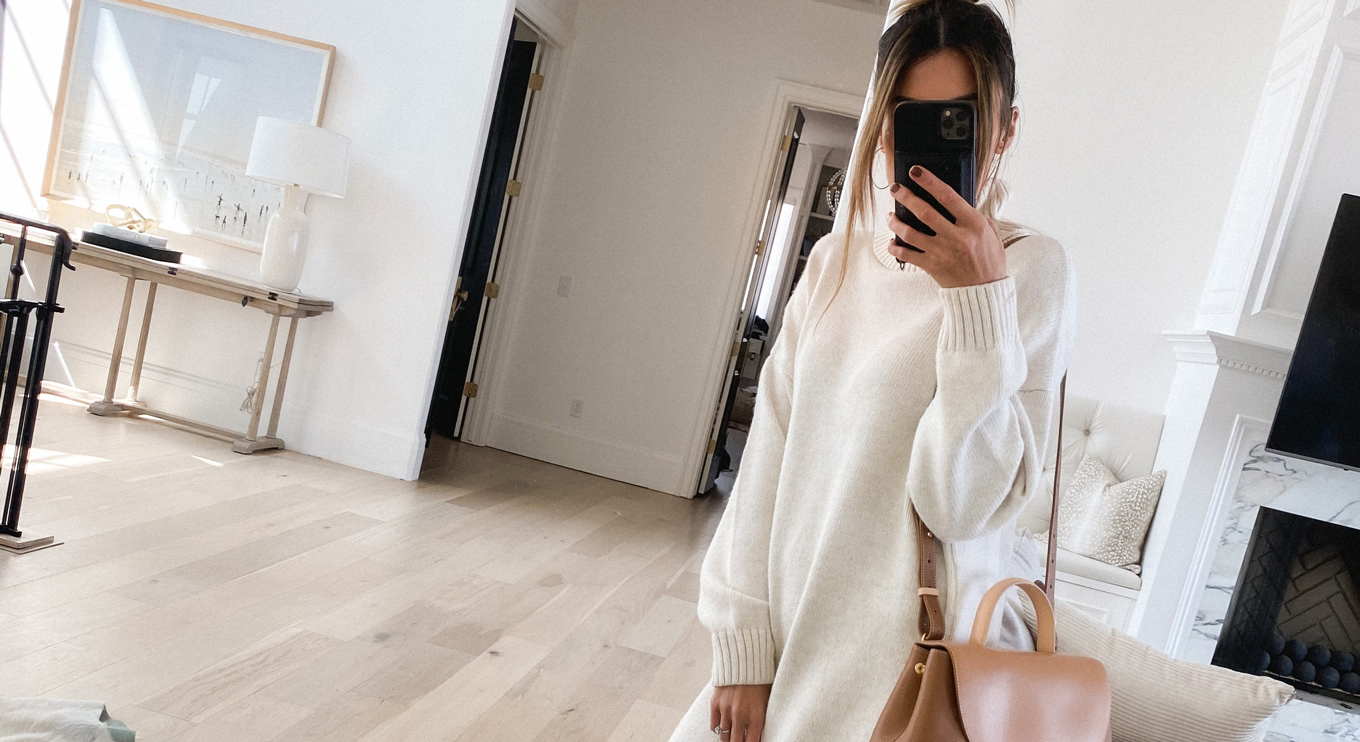 Happy Sunday, guys! In this week's 5 buys installment I'm sharing 5 things Instagram made me buy, influenced by friends, influencers, celebrities, etc. Were you influenced by Instagram this week too haha?? If so let me know what you got ?
TURTLENECK SWEATER DRESS (UNDER $100)
Does swaying yourself to rebuy something count? ? When I wore this sweater dress earlier this week, I remembered how much I loved it. (And you guys too! I had a bunch of DMs asking for details.) I got it last year but found a similar style from the same brand here. I sized up 2 sizes to make it look more oversized, so I did the same thing this year. Also ordered this camel version – obsessed!
BEAUTY ELIXIR (INSPIRED BY VICTORIA BECKHAM)
I always take all of Victoria Beckham's beauty recommendations. This one is an amazing toning mist that helps tighten pores, sets your makeup, and gives your…