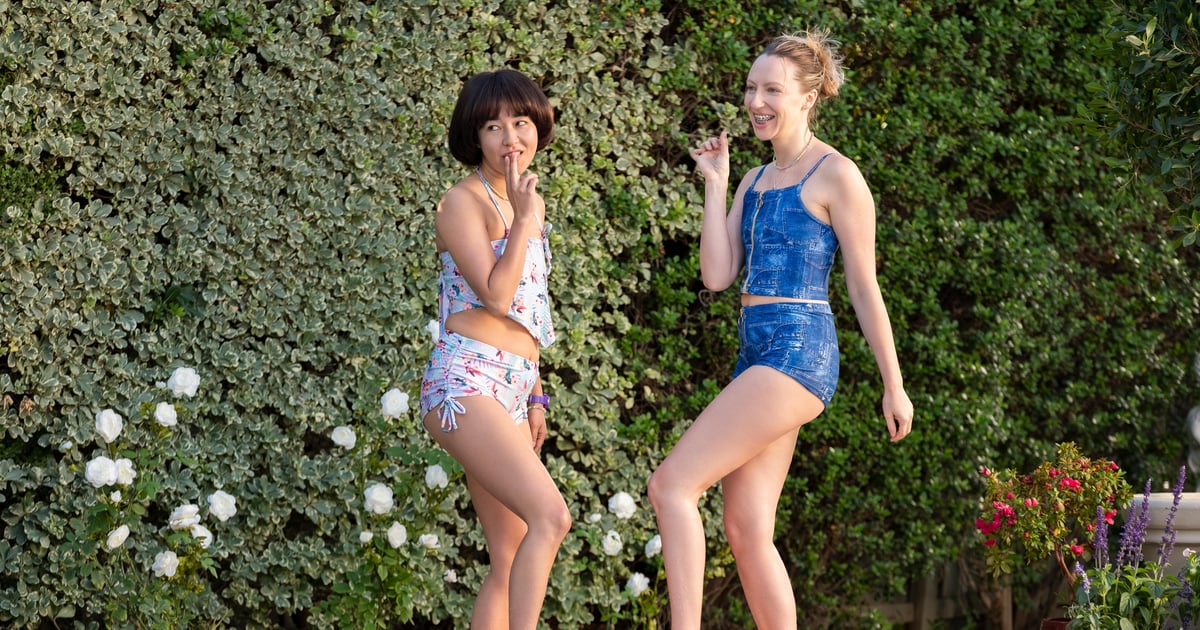 The fashion on PEN15 isn't meant to be aspirational. The adolescent comedy series with a cult following, which premiered on Hulu in 2019, is centered on two relatably awkward and not yet self-possessed middle schoolers in the year 2000. So, why would it be?
The fashion isn't meant to be aspirational.
Whereas other similar series like Gossip Girl, The O.C., and even Lizzie McGuire, to some extent, made it seem like teens and preteens were arriving to class in all sorts of trendy and distinct digs, PEN15 offers viewers reality: repeated outfits, practical backpacks, playful accessories likely purchased from a mall kiosk, and clothing items its protagonists have either grown out of or not grown into yet.
Costume designer Melissa Walker told Nylon in an interview last year that she had actually sourced inspiration from her own middle school years. "It was lots of fun, but completely…