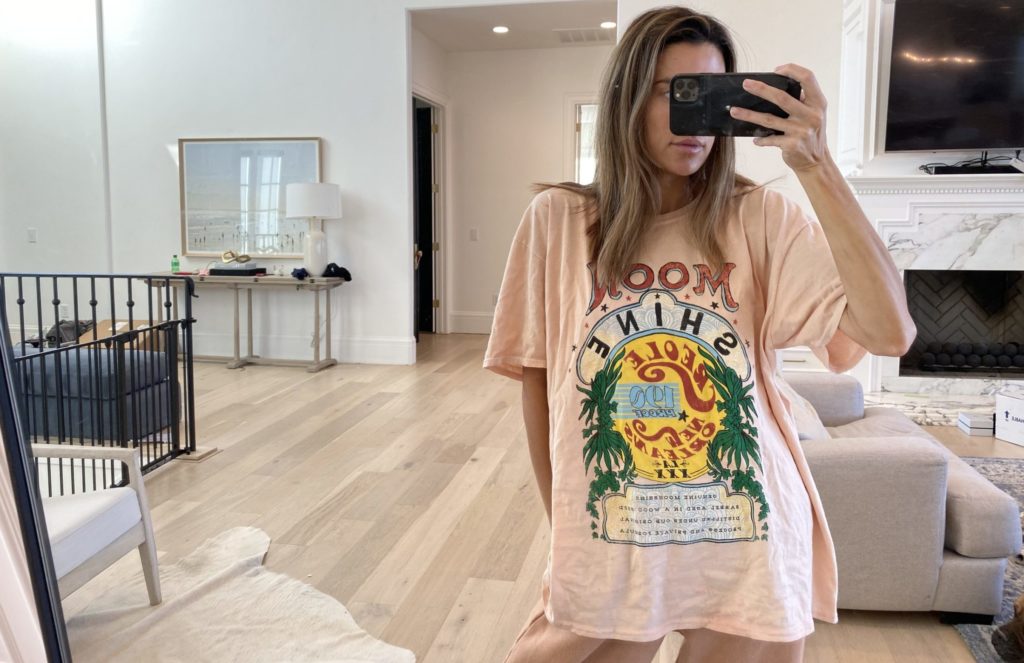 Hi guys! I've been toying with the idea of putting together a weekly installment sharing 5 things I bought each week, ranging from home decor to fashion to family finds, and more. I've realized a lot of pieces I buy tend to sell out quickly, so I wanted to start sharing some of my top buys when I order them. Let me know if you want me to keep sharing weekly!
I've been loving extra long t-shirts lately and I love the graphic, vintage feel of this one. It's super oversized so it looks cute with biker shorts or tucked in with jeans, or just by itself lounging around the house.
I own this pair in multiple colors (have for years!) and just reordered another pair. Love the wash, fit, distressing – everything!
This table was so beautiful that I couldn't stop thinking about it after I first saw it, so I ended up ordering it for my office and one of my favorite things I…