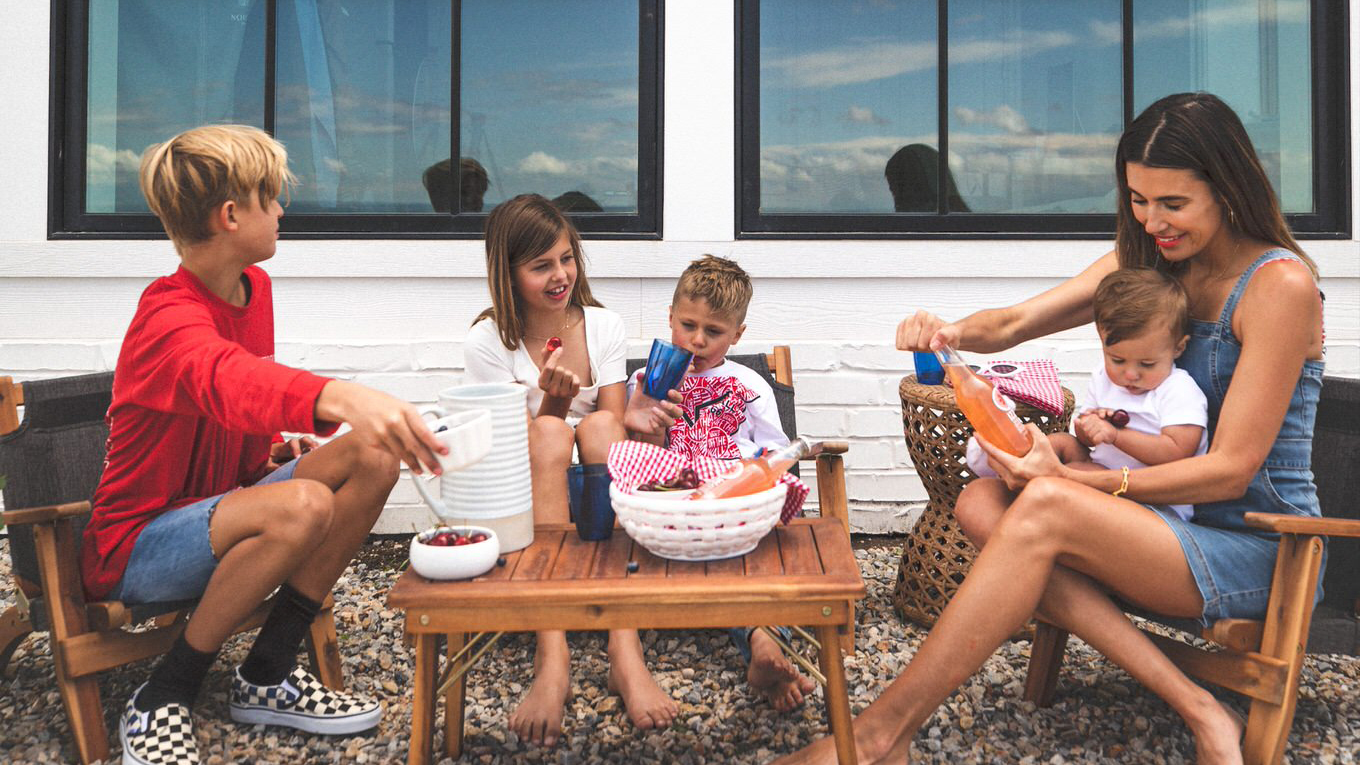 Outdoor space has never been more appreciated that this summer! We set up this kids furniture set in the backyard and the kids love it!
How cute are they in their coordinating Vans tees (linking here and here) ! B looks up to Wes so much. ❤️
The kids patio set is on sale right now – I'm already envisioning so many summer nights with the kids spent here!
His first time eating cherries! So glad we caught this reaction on camera haha.
SITTING AREA SET UP: KIDS OUTDOOR SET (ON SALE) | ACCENT TABLE (ON SALE UNDER $100) | WHITE WOVEN BASKET (ON SALE)| STRIPED NAPKINS (ON SALE) | CHECKERED NAPKIN (ON SALE) | OUTDOOR RUG (ON SALE) | PITCHER | STRAWS
DETAILS: DENIM DRESS (ON SALE UNDER $50!) | RED CHECKER SWIMSUIT (ON SALE UNDER $100) | MARA'S FRONT BUTTON TEE (ON SALE UNDER $20) | MARA'S LEVI'S SHORTS (ON SALE UNDER $30) | WES' LONG SLEEVE VANS TEE | BECKAM'S…