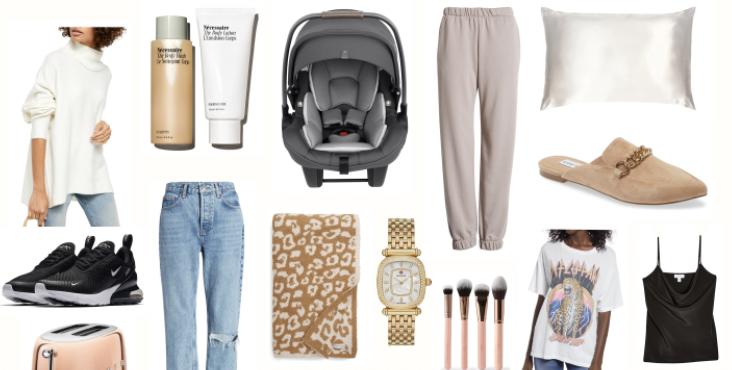 Happy Nordstrom Anniversary Sale, guys! The sale has a lot of big changes this year to make shopping (and snagging your favorite pieces before they sell out) even easier.  Throughout the sale, I'll be going through and sharing my 'Best of' for multiple categories – beauty, outerwear, baby gear, bags, and more. If you don't have access to the sale yet, you can still start putting your favorites together. THIS FEATURE IS BRAND NEW! You can add it to your wishlist so you don't lose valuable time scouring the site again once you have access.
With the Wish List option you can add your favorite pieces in your size (double bonus!) to your wish list. Once the sale opens to you, you can go straight to your wish list to add to your bag. See screenshots below for the step by step process:
Click exact size and color you want, and ADD TO WISHLIST.
You can break your wishlists…