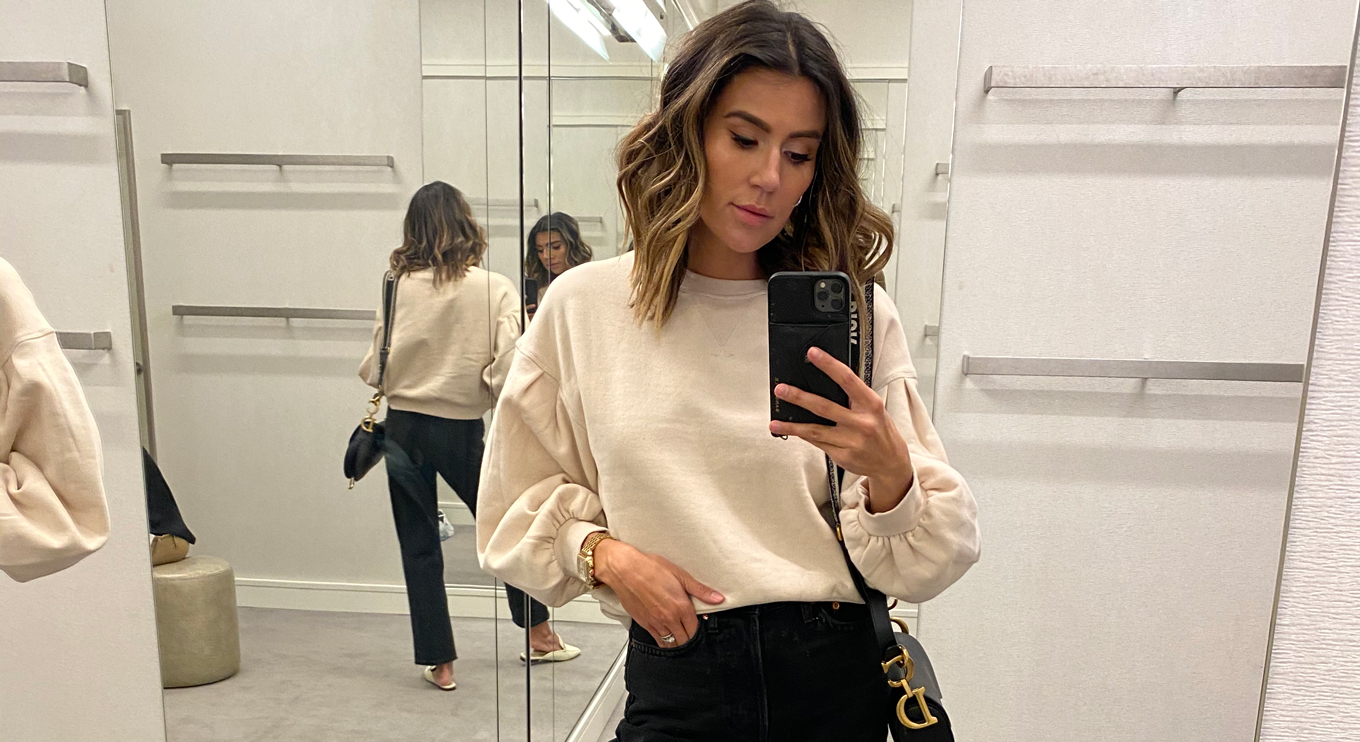 Nordstrom sale try on haul time! I wanted to drop it down this year and not show a million outfits but more staple items and at good price points so almost everything is under $100 and they are pieces you can wear a lot of different ways! Also a lot of loungewear since things aren't really "back to normal" yet and I know so many of us are working from home.
Size: True to Size – Wearing Size S
Sale Price: $149.90 (Regular Price: $249)
This coat, in the one color and silhouette that has never gone out of style, is a style staple. Whether you layer it over a dress for date night, trousers for the office, or a simple cropped tee with denim, it's the more effortless outerwear piece. This wool one will be in your wardrobe rotation for years and years to come.
Size: Wearing Size M – Size up for less of a bodycon fit
Sale Price: $45.90 (Regular Price: $69)
Love this cute…