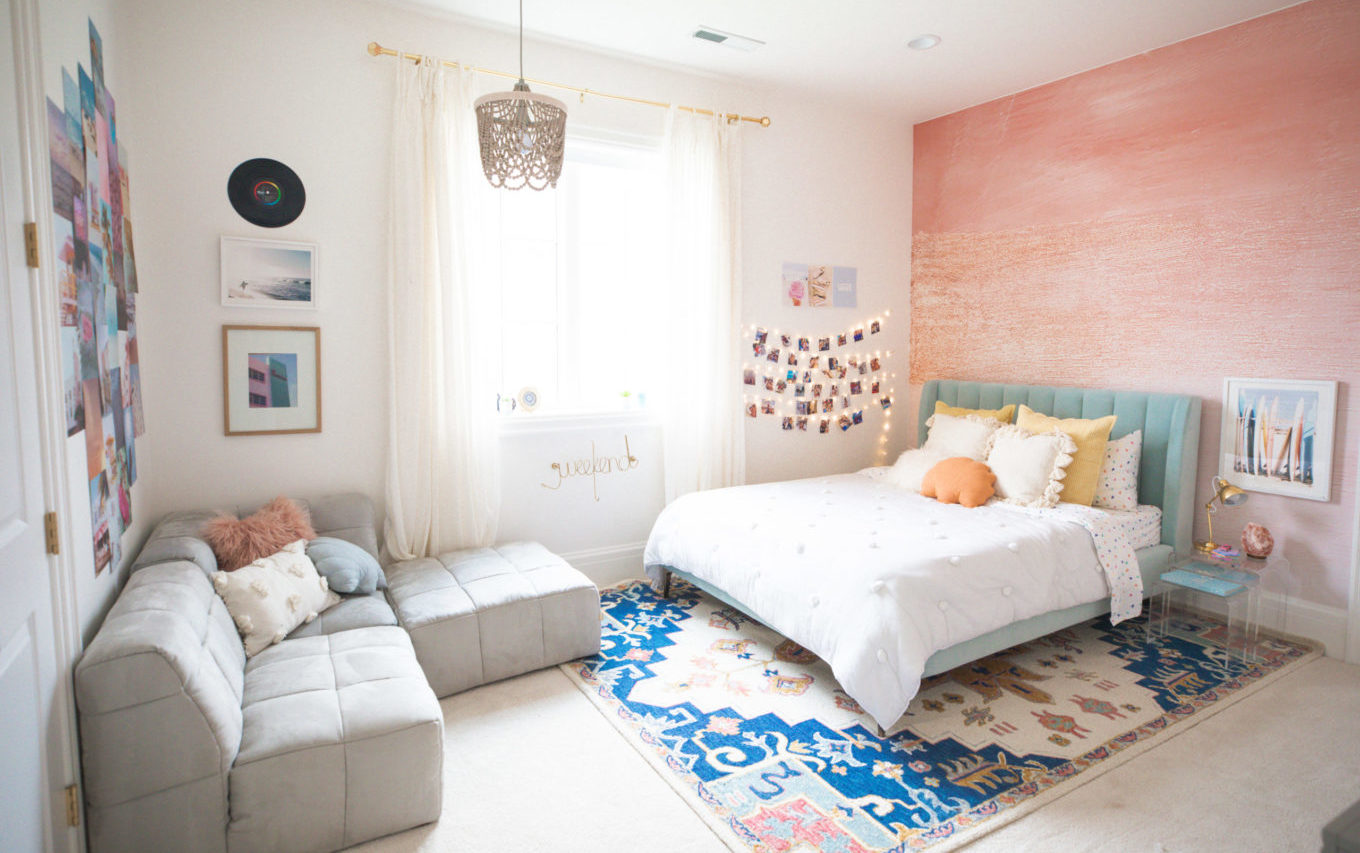 So excited to finally share Mara's room reveal!
The Office is one of her favorite shows – she got this little sign for Christmas and wanted to add to her door ?
Her pretty velvet mint bed is on sale right now! And how cute are these acrylic nesting side tables! The kids will pull one out and use them in all different areas of the room.
Obsessed with this section! Perfect fit for kids rooms!
Light fixtures always make such a big difference! Love this wood-beaded chandelier.
Somehow found the perfect rug! All of Mara's favorite colors!
The kids love this kitchenette! They play with it every time we have Mara and Wes over.
FURNITURE: GREY SECTIONAL (ON SALE) | VELVET BED (ON SALE) | ACRYLIC NESTING SIDE TABLES |
DECOR: MOROCCAN RUG | BEADED CHANDELIER | DRAPES (ON SALE) | GOLD LAMP
KITCHEN AREA: KITCHENETTE | POTS & PANS | SMALL KITCHENETTE RUG