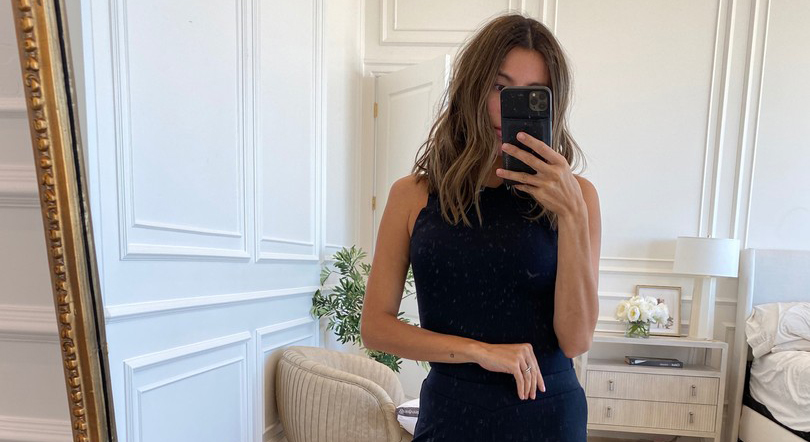 Cozy mornings at home.
Maybe my favorite picture of Ollie yet – his serious face kills me!
DETAILS: RIBBED STRIPED TOP (COMES IN MULTIPLE COLORS) | RIBBED STRIPED SHORTS
Happy Monday guys! I've been getting DMs about home stuff recently (probably because we've been home so much ? so I wanted to share bedroom details and also some of my favorite pieces that make for the coziest mornings lounging around the house.
DETAILS: BLACK RIBBED TANK ($10 OFF CODE: HELLOFASHION10) | BLACK RIBBED PANTS ($10 OFF CODE: HELLOFASHION10) | UPHOLSTERED BED (ON SALE – SHADE: ZUMA WHITE) | NIGHTSTANDS | RUG (SHADE: SLATE) | BENCH (ON SALE 25% OFF) | LEATHER CHAIR | GOLD MIRROR | FAUX FLOWERS | COMFORTER
I just got this lounge set from Summersalt and they are the most amazing ribbed pieces. They were backordered for a few weeks, but now they are in stock and shipping! They come in